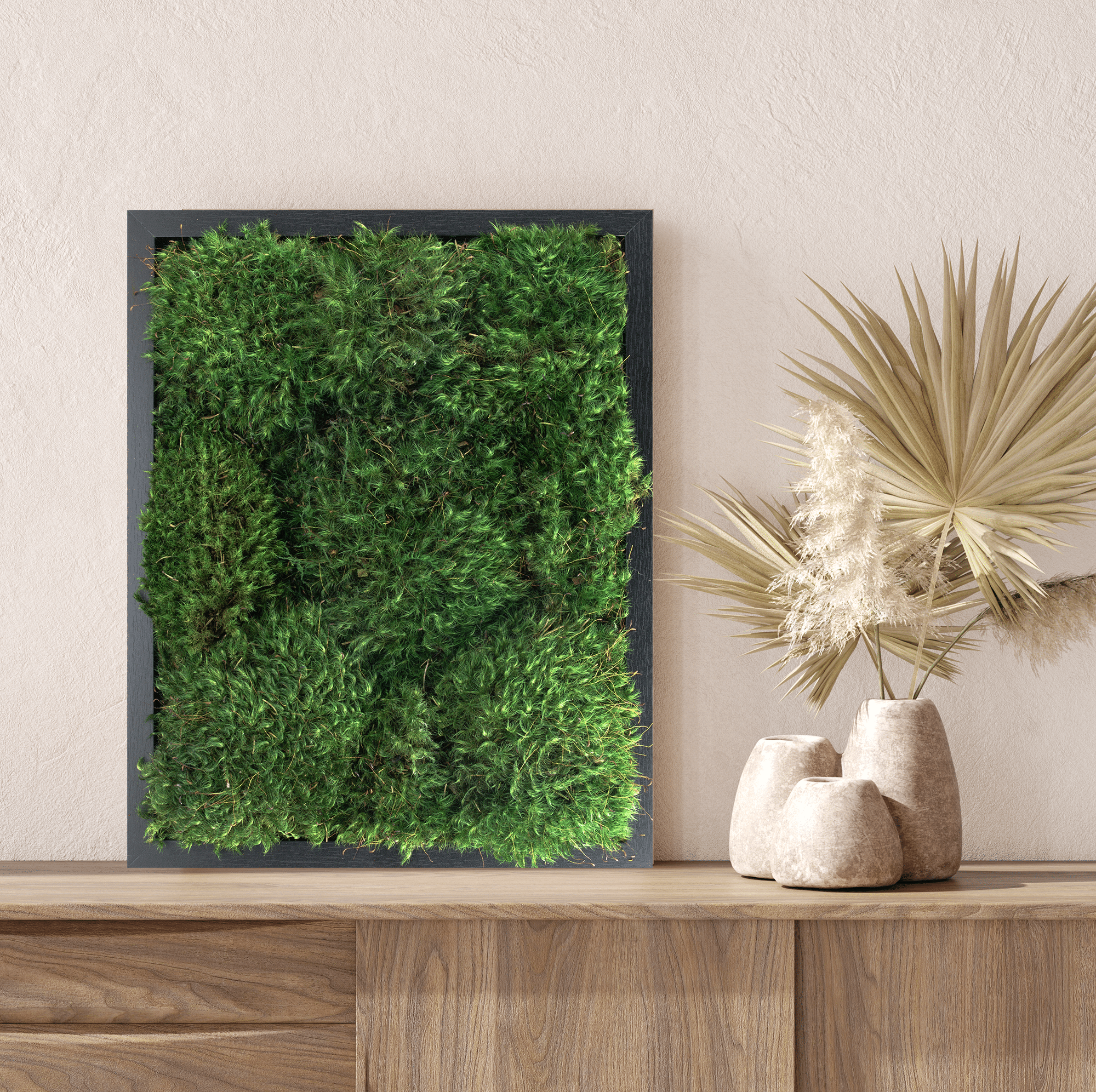 Moss Wall Art
SHOP OUR MOSS WALL ART. OUR PRODUCTS ARE PATENT PENDING LIVE MOSS AIR FILTERS AND STRESS RELIEF DEVICES.
BRING NATURE TO YOUR SPACE WITH ZERO MAINTENANCE!
Bring nature to your space with 100% live moss wall art. While most moss wall art companies use preserved moss, which is no longer living, our live moss wall art pieces are the perfect way to bring your space to life. Moss Pure is the first and only company to use 100% live moss. Our products are patent pending air filters, stress relief devices, and aesthetically pleasing decor pieces. Our science creates a living environment for our live moss within our products so that no watering, sunlight, or maintenance is needed.
Bring a creative and fun touch to your space with our moss wall art.
Our Moss Wall Art:
Do not require watering, sunlight or maintenance
Scientifically engineered and certified air filter
Tested and certified to capture 30% of CO2 in your space in only 2 minutes
Long-lasting
Stress relief device
Aesthetically pleasing decor piece for your home
Build your own moss wall art
Pick from our 11″x14″ and 12″x12″ frames in different colors, moss types, and sizes. Design your moss wall art with your style!
Build Larger Moss Wall Art
Looking to elevate your space further? Look no more than our larger custom moss wall art. You can build your own moss wall art to your style!